Bio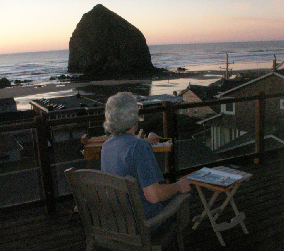 David B. Simmerer graduated from the Cleveland Institute of Art with a Bachelor's of Fine Art, and has been painting, drawing and illustrating ever since. He has designed graphics for clients such as Keybank and the Cleveland Metroparks, the latter for the last 15 years. As a fine artist he has produced and sold hundreds of paintings of wildlife, landscapes and portraits.
Art © 2021 David B. Simmerer or that of clients.
Simmerer is a Cleveland-area graphic designer and artist.